INCITE Keystone is a web based project collaboration solution that allows project teams of any size to define and control the flow of information on a project.

Contact us for a Demo: info@incite.com
The Ways INCITE Keystone Manages Your Project
INCITE Keystone is an innovative online project collaboration and information management tool. Flexible and easy to use, it enables project teams of various sizes to effectively and accurately manage information and workflows across numerous stakeholders. It is designed to track performance and quality to assist with on-time and on-budget project delivery. INCITE Keystone is the collaboration and project solution for construction, engineering, services–oriented and asset–based industries. Our technology is used in large and complex projects worldwide, ranging from high-rise buildings, civil engineering, major government infrastructure projects, utilities and mining.
Centralised Access to Project Information
INCITE Keystone combines powerful collaboration with flexibility to manage projects and associated risks. All information, correspondence, documents and files related to your project are stored and tracked in real-time. Any changes will be updated in the centralised system, notifying the right people at the right time. INCITE Keystone encompasses the complete project information lifecycle as it extends over different organisations and monitors their contributions to the project.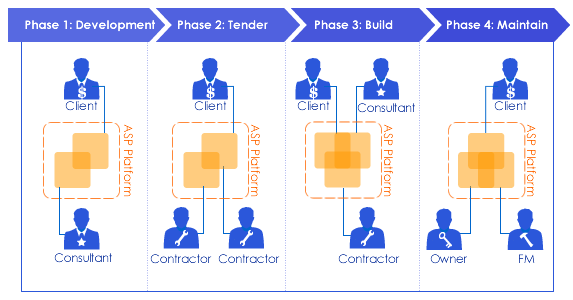 Control the Project Your Way
INCITE Keystone comes with ready-to-use modules, forms, workflows and reports which are typical to most projects. The modules can be adapted to adhere to the requirements of the project and its stakeholders.
INCITE Keystone is designed to handle all the key project processes:
Design Management
Document Control
Project Correspondence
Approvals and Variations
Requests, Instructions & Notifications
On-Demand, Scheduled & Ad-Hoc Project Reporting
INCITE Keystone enables workflows that span multiple parties. INCITE Keystone combines documents and communication processes, allowing work groups to communicate in a structured way with team members within or external to the project.
Files and even fields within forms are referenced so that all transactions are traceable through the entire project lifecycle. Workflows can be established so that designated members are notified when their action is required. Each step of the workflow is tracked so it's easy to see the status of the process, whether it is running ahead of schedule, on track or overdue.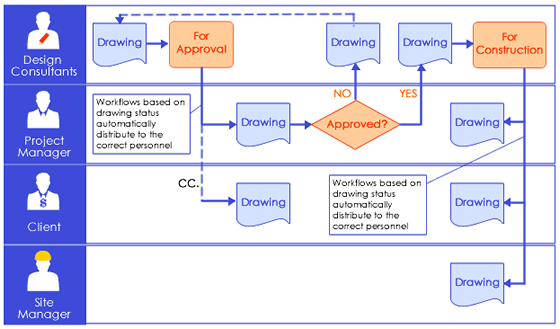 Monitor Performance and Potential Risks
INCITE Keystone enables the project to define best practices to ensure contractual obligations are met. Turn-around times are improved via a uniform and controlled process flow, which all project stakeholders follow. This transparency across workflows helps project teams work more efficiently through enhanced collaboration and effective communication.
INCITE Keystone reporting and analysis tools provide methods to monitor key performance indicators such as process benchmarks, submission quality and on-time delivery. These reports can be on-demand or emailed at predefined intervals. This ensures that emerging risk patterns are identified sooner rather than later.
Having the power to report in real-time, to review historical data, and to identify risk trends, raises the bar of project and risk management capabilities.
Availability and Performance, On Demand
As a hosted solution INCITE Keystone platform offers multiple advantages:
No need for capital investment in hardware or software
No requirements for dedicated resources to install or maintain the system, backups, and archives
Users can access the system anytime and anywhere via a web browser
Scalable storage capacity for large amounts of documentation
Accelerated Internet delivery for all project members globally
Build custom integration into your business applications through the INCITE Keystone API
Range of archiving options – from simple data export to long-term, online archiving